SITE NAVIGATOR

JEN GOVEY


HOME
NEWS/BLOG
aSTORE
F.A.Q.s
CONTACT
ACTORS
ACTORS' AGENTS
BOOKS
CINEMAS
CERTIFICATION
CREW
DIRECTORIES
EMPLOYMENT
FAMOUS


FESTIVALS
FILM GROUP
FINANCE


FUNDING
GLOSSARY
INDEPENDENT
MUSIC
NETWORKING
NEWS
ORGANISATIONS
RESEARCH


STUDIOS
SCREENING
TECHNICAL
THE COUCH
TRAINING
SCREEN WRITERS
WRITERS AGENTS
GLOBAL FILM

<!- tall menu google add -!> <!- End Google AdSense -!>
SITE NAVIGATOR

JEN GOVEY


HOME
NEWS/BLOG
aSTORE
F.A.Q.s
CONTACT
ACTORS
ACTORS' AGENTS
BOOKS
CINEMAS
CERTIFICATION
CREW
DIRECTORIES
EMPLOYMENT
FAMOUS


FESTIVALS
FILM GROUP
FINANCE


FUNDING
GLOSSARY
INDEPENDENT
MUSIC
NETWORKING
NEWS
ORGANISATIONS
RESEARCH


STUDIOS
SCREENING
TECHNICAL
THE COUCH
TRAINING
SCREEN WRITERS
WRITERS AGENTS
GLOBAL FILM

<!- tall menu google add -!> <!- End Google AdSense -!>
SITE NAVIGATOR

JEN GOVEY


HOME
NEWS/BLOG
aSTORE
F.A.Q.s
CONTACT
ACTORS
ACTORS' AGENTS
BOOKS
CINEMAS
CERTIFICATION
CREW
DIRECTORIES
EMPLOYMENT
FAMOUS


FESTIVALS
FILM GROUP
FINANCE


FUNDING
GLOSSARY
INDEPENDENT
MUSIC
NETWORKING
NEWS
ORGANISATIONS
RESEARCH


STUDIOS
SCREENING
TECHNICAL
THE COUCH
TRAINING
SCREEN WRITERS
WRITERS AGENTS
GLOBAL FILM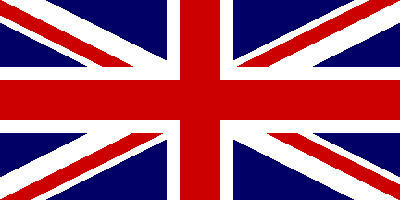 I get a lot of e-mails from people asking advice about finding work in the film industry. It is a difficult question to answer as the industry does not follow conventional employment rules and really you just have to use your instinct, imagination and just get in there and go for it best you can and be prepared for a lot of hard work and disappointment - until you find that elusive job of course and then you feel great! The focus on this page is the British Film Industry, as that is where my main body of experience lies.
The things I personally think are key to success in this industry are:
Jen's Keys to Success:
Build a good, solid network of genuine people. The most important key.
Don't abuse your network for short-term personal gain and with superficiality. Not only is it not nice, it's a small industry that enjoys gossiping.
Remember that tenacity is the foundation of success.
Have an action plan with a big long-term vision with lots of tiny achievable goals that will get you there.
Focus and dedication to 'the plan' and yet still be adaptable and flexible.
Be open to opportunity, as it can come from the strangest of places and ideas.
Value yourself and others in the industry - there is no I in team and slavery was banned for good reason.
Be genuine and stay true to your ideals and dreams.
Promote yourself and your vision with passion.
Jen's Helpful Hints:
98% of your work will come through your network - that's why keeping your network genuine, healthy and happy is of such importance.
Learn the difference between constructive criticism and nay-saying. Constructive criticism is there to help you - take heed. Nay-saying is to bring you down - ignore it. Try not to get the two confused.
Gargantuan egos are ugly.
Look for genuine people with good tempers. Film-makers with bad tempers are angry and making up for a lack of talent and are of little use to you.
Always respect and be kind to your elders - knowledge is power and can make your life so much easier.
Always be polite, pleasant and genuine, even to those you may consider 'beneath you'. Everyone has to start somewhere and has value and everyone has the potential for greatness. Plus, yesterdays runner could be tomorrows Producer!
If you're a film student - you don't know EVERYTHING (you will just get laughed at if you are arrogant enough to think that - ever!) and people are not there to serve you, you are there to serve the film. Tea making is not beneath you, it's part of the job - the job to do whatever it takes to get the film running smoothly and hard-working technicians need maintenance and it's called tea, coffee and snacks and it is of great value when the hours are long and difficult. A cup of tea/coffee and snacks goes a very long way to making you the most popular person on set - especially if you do it quietly, with a smile and a positive attitude.
Please visit www.skillsformedia.com for professional careers advice regarding the film industry.
THE MOST FREQUENTLY ASKED QUESTIONS
Can you give me a job?
I am very sorry that I am not currently in a position to employ anyone or find people work in the film industry. I am not a production company, agent or diary service and am not in a position to influence employment as I am freelance myself, looking for work just like you. Employment opportunities in the film industry are difficult to find and the competition is fierce. This is how it is, so don't complain, be resourceful. I offer advice on this page where I share how I look for work. This is more than you will get from most people as competitiveness in the film industry make many people insecure and unwilling to share information, so be thankful and make the most of the information I provide.

98% of your potential work will come through your industry network. There is no excuse about it being difficult to meet industry people any more as the internet has changed all this. I'm not saying it's easy, the internet is a big place, but it does make it entirely possible. Check out my Networking page for all the online networking sites, groups, forums and places to be seen online. The rest is up to you. :)

Can you help me find/get an Agent?
Not really. It's one of those things that's very personal and entirely up to you and your circumstances and what you require. There are different agents for different things (Talent Agents, Literary Agents, Crew Agencies and there are also Diary services, Managers, Entertainment Lawyers and PR Agents) and you have to not only find one suitable for your field, but the one that is right for you personally. Basically you have to take responsibility for your own choice here - I can't make it for you, only you can do that. Some tips to help:

Agents are quite specialised and it is notoriously difficult to get an Agent if you've not had one before, so you will need a good idea of career direction and what you need from an Agent for before you approach one, so you can find the right one. Do thorough research (Any important agency will have a website). You also need something to 'sell' to get an Agent interested. Agents only ever take on experienced or famous people, those with a deal on the table or something to sell, or newcomers who have just won a prestigious award, or have had exceptional reviews of their work and are causing a stir in the industry. A personal reference from someone connected to the Agent, Agency or someone high up in the industry would be of additional help. Even then it is difficult. You need to make sure you have a career built, are well established and have something good to sell, then if you are very lucky, you can get an agent. I always find a good time to look around for an Agent is when they start looking at you. If you do want to approach an Agent - make sure you are ready and follow their submission guidelines to the letter. These can vary from agent to agent - any decent agent will have this information on their website.

STARTING OUT F.A.Q.s
I'm at school and want to work in film when I am older. Is there anything I can do now to prepare for my future?
Most schools can get access to a video recorder and you could possibly integrate it into your studies or form a club with like minded students. There is a organisation which encourages film education in schools - called Film Education and they can probably give you information about funding, as can your local council. This could involve getting equipment such a camera or an iMac with the simple "i-movies" editing software. The Children's Film Foundation Unit may also be a useful resource and you can visit their website www.childrensfilmunit.com

Do I need to go to film school?
It is not a necessity to have a film degree to get a job in film - I studied photography at art college, for example. But it can be useful for contacts as well as knowledge and shows dedication - the competition for film industry jobs is very fierce, so knowledge is important. Instead of film school, which can be expensive and courses can last for 2 years, you could invest in short film courses, such as those run by Raindance. See my training page for details. Most film schools prefer some experience in either writing or making your own short films. (You could possibly do this by using your school facilities - see above - or starting your own group or club and getting funding from Youth orientated charities such as The Princes' Trust. I would recommend film course, rather than a media course if you wish to study.

I have just left film school / media college and can't find a job, what do I do now?
Yes, it's a really tough industry and it feels like your degree makes no difference at all. Plus you are in competition with the 10,000 or so media students that finish their courses every year - not to mention the students from last year and the year before that and the existing, more experienced workers already in the industry - and considering there are only roughly 70,000 jobs going in the media industry... you get the picture?... As well as that you have to start again from the bottom, even though you have been directing or editing your own films, no one will let you do it in the 'real world'. It may not feel like it, but you still have a lot to learn from experienced professionals and should treat them respectfully. Rather than barge in arrogantly demanding that you will not be doing the usual assistant jobs as you have a film degree and are 'beyond being a runner' it is better to show you're willing to do the work, whatever it may be, to get to the place you want to be in the film industry. Keeping your head down and helping people out and demonstrating your many skills will take you a lot further.
• Be open to opportunities as they arise.
• On your CV or resume list your skills high up and try to keep it to one page. State what you want to do and what job you are applying for: (I am looking for employment in the position of Runner, but I hope in the future that I 0can progress to an assistant director, assist in the camera department, art department, etc.)
• Make sure you list yourself in the media and film directories - this is usually free to do.
• Also, make sure you write to busy production companies. You may not get a reply, but this is usual as there is so much competition.

What formal training do you have and how did you start out in the industry?
I got a National Diploma in Photography at Reading Art College. I was originally going to then go on to film school, but wasn't over keen on the idea as the film students I kept meeting seemed pretentious and arrogant and didn't particularly have a good reputation within the professional industry. Plus after two years studying I was keen for hands on experience. I had a Saturday job at Woolworths, so I stayed on there for an income while I set about making contacts and took time off for doing odd-jobs in the industry as a runner / general assistant. It was a tough time, but while schmoozing at a screening I managed to impress a supervising sound editor who said he'd take me on his next picture as a junior sound assistant. I got a call about six months later for a low budget picture called Cyborg Cop.

You have come from a background that has been dominated by the moving-image industry. Can you tell us more about that and how it influenced you to work in film?
Well when I was born, my dad had already been working in the film industry 18 years in optical film fx, so with my dad being a huge film buff I watched a lot of classic movies from a very early age. I also got a running commentary of "can you see the matte lines?", "Look out for the change over dots", "see how they cut that together?", "They did that effect by..." and other assorted film trivia. I was the only kid at school (apart from my big brother) that REALLY knew how Superman could fly: "invisible strings and blue screens" otherwise known as movie magic.

It wasn't just my dad, the whole family are creative. My Uncle Ronnie and Auntie Diana are both actors and my Uncle Charles was a writer and journalist and I think it must be in the genes as my brother became a dubbing mixer and my cousins have all been involved in artistic pursuits; My cousin Sas does make-up, Mandy is an actress, so was my cousin Sue for a time, my cousin Jonathan is a musician and even my Auntie Barbara has started writing a novel.

My parents weren't actually too keen on me working in film as they both knew how tough and unfair it can be, but somehow it didn't manage to put me off. It's always an advantage to know the down side of something before you choose to get involved. When I made that decision my parents were 100% supportive, but I had to make my own way and although I had easier access to the industry I had to work just as hard to find work as anybody else and start from the bottom. With my background though, I do feel like I was born into it and film-making is my destiny.

How did you learn about film-making?
Apart from my background growing up surrounded by the industry, I'd say I've learned a lot from watching a lot of movies, reading and evaluating a lot of scripts and being lucky to have worked with so many talented professionals and listened to what they think makes a good or a bad film. I learned my trade on the job and was very lucky to come from a background in editing as I think it is the best opportunity to learn about the whole film process. I would say I learnt most from an editor called Phil Sanderson. He has worked on some amazing movies such as Raiders of the Lost Ark, Empire Strikes Back, Return of the Jedi, Aliens... He was so keen to share his knowledge and we would talk about everything from how Spielberg visualises and sets up a story to how to add pace and tension through editing. He would give me videos to watch over the weekend and we would discuss them in the week. For example he used "The Magnificent Seven" to show me character introduction, "The Red Shoes" for editing techniques and planning them in pre-production, "The Wind" to show the importance of strong visual images. It was like having my own personal film school.

I have no film contacts at all... what do I do? Help!
Joining Societies and film groups is a good way to make contacts and many hold social events. Doing a short course somewhere like Raindance is a good way to meet like-minded people and you have the added benefit of learning at the same time! Also industry events such as The Production Show is free if you book in advance. Also making your own short films and entering them in competitions is a good way to get mingling, as is going to local film festivals. I list some on my Festivals page.

Really, there is no excuse about it being difficult to meet industry people any more as the internet has changed all this. I'm not saying it's easy, the internet is a big place, but it does make it entirely possible. Check out my Networking page for all the online networking sites, groups, forums and places to be seen online. The rest is up to you. :)

What do you do?
See my C.V. / Resume for details.
FINDING WORK TIPS
What sort of things have you tried to find work?
As I said before, resourcefulness and tenacity is key.
To be continued....

What are the dangers I have to watch out for?
Being the competition is so fierce many offer their services for free. This is not a good idea as it is not only bad for you it's bad for the industry.
To be continued....

More questions to come?
Yes.
To be continued....



Please note that I am unable to offer you work at this time. You can put your CV online and advertise in many online directories
This page is still under construction, please return another day! :)