Customised Malas, hand made with love to your personal preferences and requirements. If you've ever dreamed of having a mala in your favourite colours, now is your chance.
It is scientifically proven that meditation is good for your health and wellbeing aiding relaxation, good mental, physical and spiritual health. You can use your mala for meditation, mantras or as a focus for healing and manifestation practice. You can even just wear your mala as a necklace!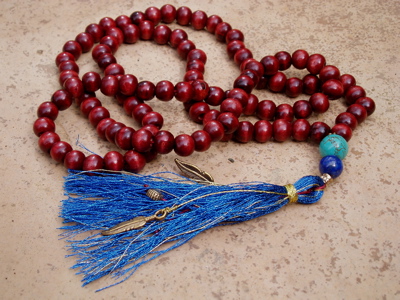 I practice a multi-faith spirituality so whatever your religion, non-religion or purpose; meditation beads, prayer beads, rosary beads, manifestation beads, honour beads, focus beads. This mala is customized according to your own spiritual practice.

The Mala consists of 108 8mm cherry wood beads laced on super strong C-Lon thread in a choice of 12 colour threads.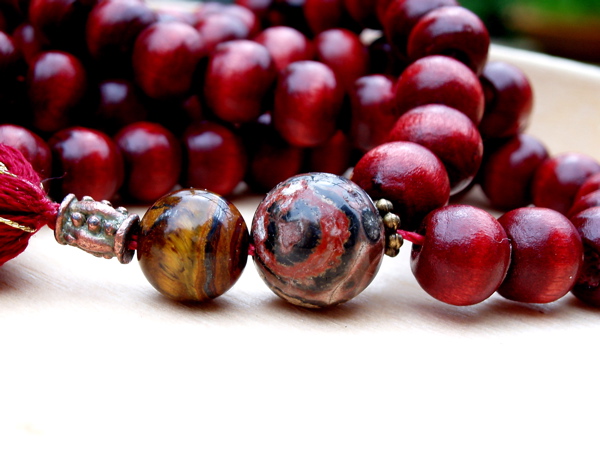 The 10mm guru bead is your choice of beautiful semi-precious gemstones; As a natural stone, some contain unique colourings and design.
You also have the option of a second 8mm bead if you like.

All Mala's are made after my meditation practice in a loving and mindful way. They can be made to a type of music that resonates with you so the energy is imbued in to the mala.
If you are new to mantras and affirmations, I can also mediatate and put intention energy in to suit your purpose to get you started - for example - your favourite mantra, or affirmations for peace, love, healing, wellbeing, friendship, calm, good fortune, wealth, abundance, spiritual work, lightworking, strength, inspiration, protection understanding and positivity. As Reiki qualified, I can also bless and program the mala to suit your use with Reiki. If you have a particular use and want help choosing gemstones to match I am happy to help with this. :) View the choice of materials here.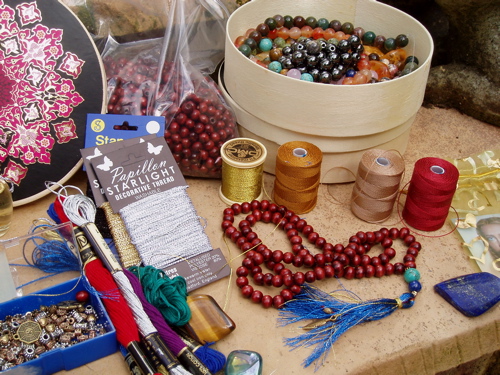 Due to the special nature and time and care that these Mala's are made it can take up to 28 days for delivery if there is a waiting list.
When you order, you will be given a time frame and sent a special link to an order form to make your chosing easier - as you have a lot to choose from! You can use the information below to help you choose and to see your choices.
When you have made your choices, I can even photograph the components to make sure you are happy before the Mala is made up.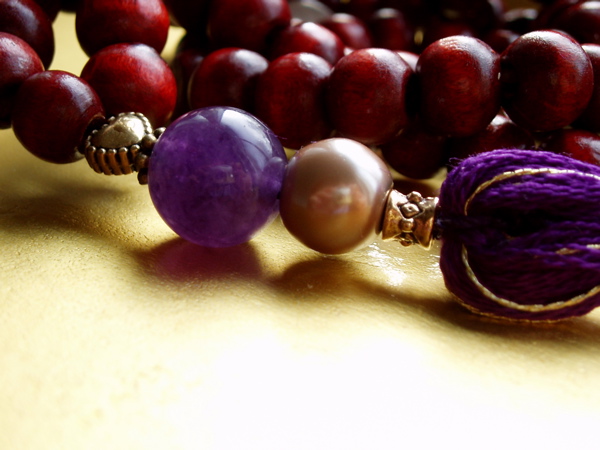 Payment accepted by PayPal. Please contact me for further information. I have a some great feedback, so you can buy with confidence.